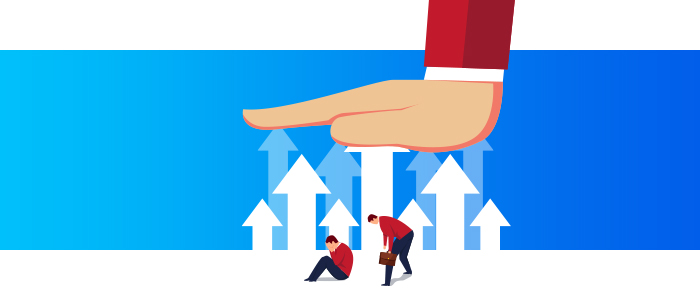 A lot of SMBs opt for managed service providers who can help handle their IT requirements, and for the most part, it works well. Almost everyone knows the benefits of having a MSP manage your IT. Increased cost savings, ability to focus on your business without worrying about IT, better IT support and expertise, and so on. But there are times when the managed IT services model fails, leaving business owners to wonder what went wrong. This blog discusses some key reasons why MSP relationships fail.
You Didn't do a Reference Check
Did you just pick the first MSP you found on the Google search? Maybe you simply accepted the presentation given, or the information on their website? Always remember to ask your MSP for references. Talk to someone they work with and get feedback.
They Don't Have the Means to Manage It All
If your MSP is short of staff, they won't be able to give you the attention you need. One of the biggest advantages of bringing an MSP onboard is having someone who proactively manages and monitors your IT requirements-- something you cannot do without a full-fledged IT department. So, it is important that your MSP has resources in place to deliver.
They are not Experienced Enough
Before you bring an MSP on board, make sure you pay attention to how long they have been in business managing the types of things you need managed. This is important because the whole idea behind hiring an MSP is to leverage their knowledge and expertise. Secondly, someone who has been in the business for quite some time is more likely to be able to scale with you as you grow.
They Said They Would be There, but...
You want your MSP to be available as agreed upon by your service-level-agreement, because with IT, you never know when the problem will arise. Not only should your MSP be proactively monitoring your IT infrastructure to ensure everything runs smoothly, they should also be able to resolve IT problems when they happen, so that your business is back up and running as soon as possible.
They are Not Able to Provide you with All That You Need
Sometimes, as you grow, your IT needs change. You may need much more support and new technologies that you didn't think you'd need earlier. In such cases, if your MSP is not able to grow and scale with you, then the relationship won't work.
When choosing an MSP, think of the whole process as a partnership, and not a one-time deal. When you look at the relationship as a long-term one, you are more likely to consider all the factors that go into making your relationship with the MSP work in the long run.