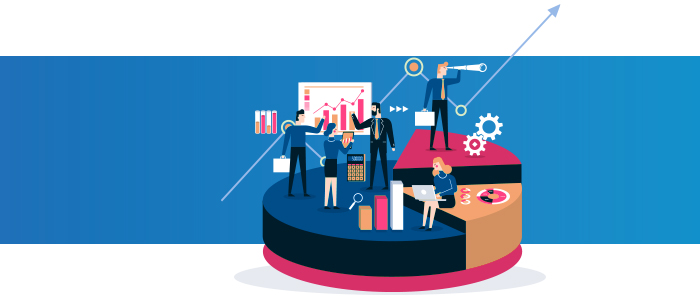 A business continuity plan (BCP) is the blueprint you need during an emergency to keep your business running smoothly. It encompasses more than just backup and disaster recovery though these play a critical part in a BCP. If you don't already have one, here are three key reasons why you should focus on creating one ASAP.
It helps retain clients
As a business, if you have problems functioning, it will definitely affect your clients. For example, if your servers are down, your supply-chain mechanism is affected or your delivery process breaks, you won't be able to fulfill your promise to your clients. Even worse, in some situations you may not even be in a position to communicate about the crisis to your clients adding to their frustration. A business continuity plan addresses these issues beforehand and can help reduce client dissatisfaction.
Salvaging brand image and reputation
There are certain events that end up affecting only your business. For example, ransomware attacks, data leaks or loss. Having a business continuity plan addressing those specific types of events can be a blessing in times of such crisis. Look at your business processes and think of ways you could work around failures at any step along the way.
There are also local, regional, national and global perspectives to consider. The pandemic certainly illustrated a need for many businesses to adapt their ways of doing business. Power and internet outages due to storms or construction mishaps are fairly common and if they last more than a few minutes or even hours, shutting down the business is not a viable option. In such a scenario, you might consider backup sources or temporary relocation of work centers: what will that entail?
Even as a small business, having a documented process and contacts is useful. In times of impending issues such as weather-related incidents, some preparations can be made ahead of time. In all situations, the documentation will assist in smoothing the transition to emergency mode and back to business as usual. List important contacts and various ways to communicate with them. Keep copies of these plans and contacts in multiple locations and accessible by multiple people. This way you can reach out to customers letting them know you have the situation in hand and this goes a long way toward keeping and building trust.
Minimizing revenue loss
A business continuity plan can minimize the revenue losses that occur as a result of a crisis that interrupts your business operations. In short, a business continuity plan helps minimize the impact of a crisis on your client relations, your brand image and your revenue by equipping you with a plan to handle the situation better.